Whether you're new to the food production industry or a well known national brand, 
we have a custom printing process that suits your business' needs.
Advanced digital printing for your flexible packaging needs. We use HP Indigo 20000 printers that don't require plates, which means no set-up fees.
Even better, digitally printed pouches have significantly less lead time, so you can get to market quicker while never having to compromise on looks. Need to change designs seasonally or have a lot of SKUs to print? Digital printing allows just that as there are lower minimum orders and easy design change capabilities.
Rotogravure or flexographic printing is known for guaranteeing consistency across large volume printing. These printing methods use high-speed rotary plates which are great for high-quality image reproduction — even on the thinnest of substrates.
This is our client's go-to when they know they will continually need to print the same ongoing design in large volumes. While there are usually more upfront costs with plates, you can be sure to save in the long run.
Comparison Table: Digital vs Conventional
Not sure which printing method to use? See our comparison below, or speak with a packaging consultant today!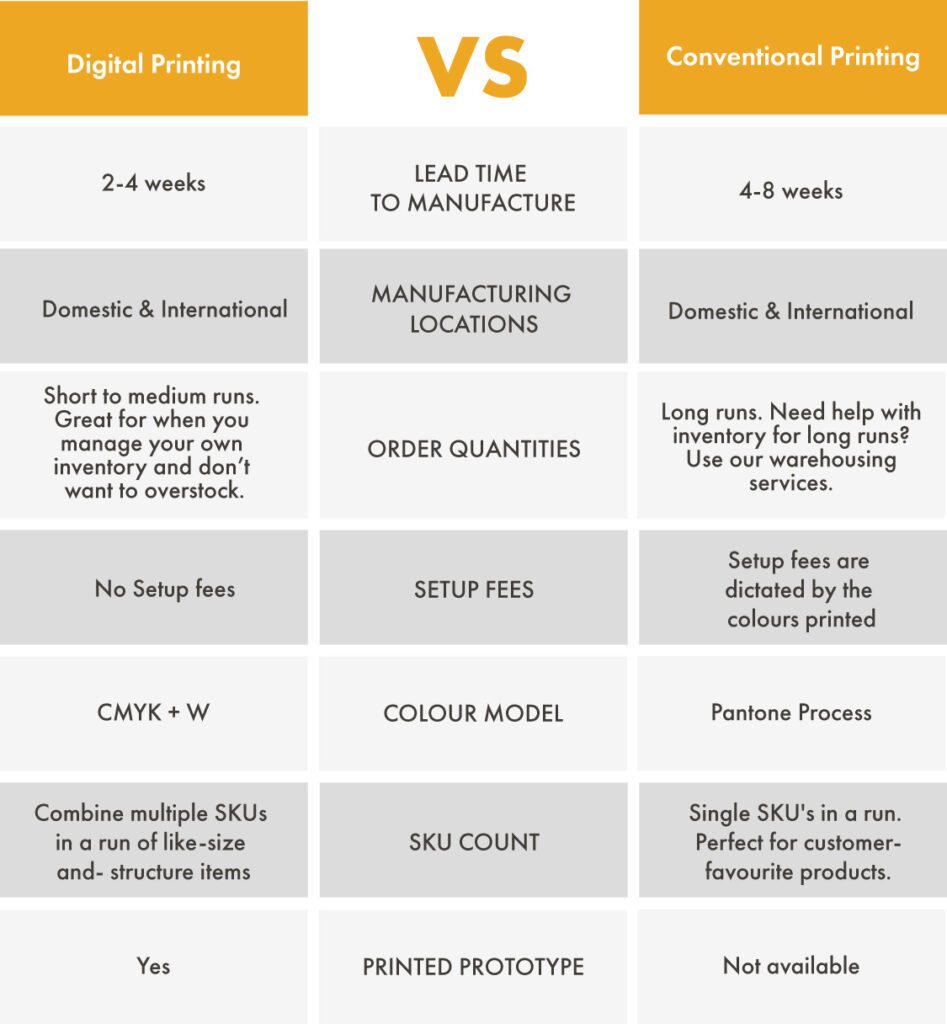 Short to medium runs. Great for when you manage your own inventory and don't want to overstock.
Long runs. Need help with inventory for long runs? Use our warehousing services!
Setup fees are dictated by the colours printed
Combine multiple SKUs in a run of like-size and- structure items
Single SKU's in a run. Perfect for customer-favourite products.
Need a custom-made pouch
prototype printed & converted?
Digitally printed mock-ups are great for design & quality tests and marketing proofs to see the final product before committing to a full run.
Some of our clients' custom packaging
We specialize in custom flexible packaging and rollstock for a variety of products and industries. Interested in design? We can help with that too!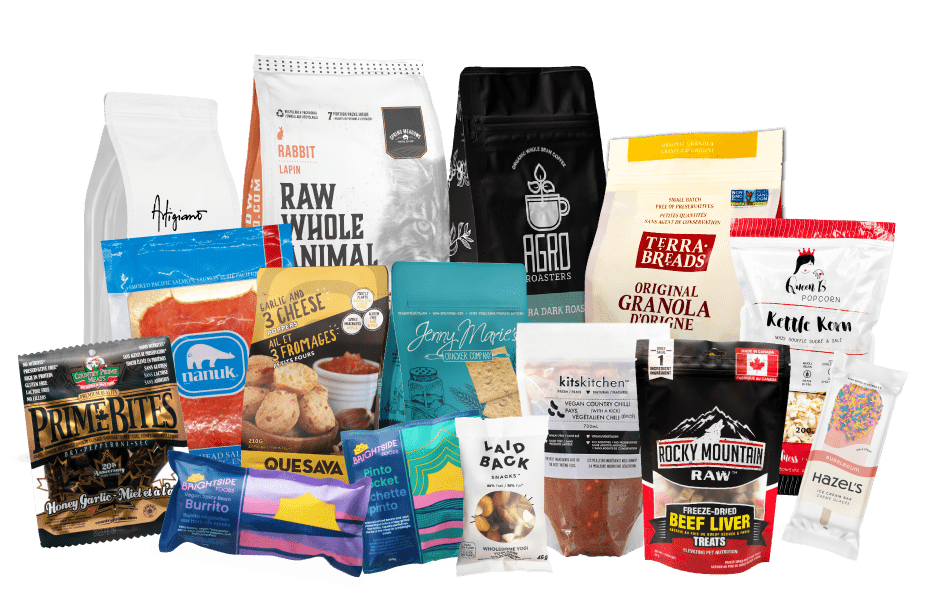 Get in touch today for a custom quote.