Big or small, we service it all.
Our Maintenance department is staffed with technicians who specialize in packaging machine maintenance. Whether you need a vacuum sealer, band sealer, thermoformer, or other packaging equipment serviced, we have the parts and expertise to keep your machines running smoothly. We ensure your packaging needs are met and always on track for fewer interruptions.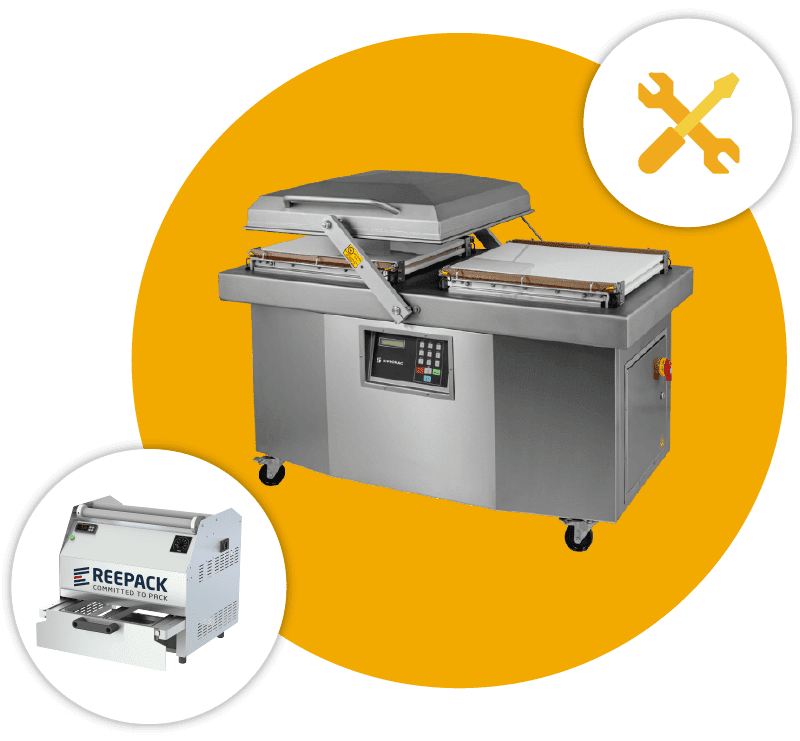 Preventative Maintenance Programs
Ongoing maintenance of packaging machinery is a priority for keeping equipment running smoothly. We keep track of your maintenance schedules and look for machine faults before they become a problem. This reduces downtime and ensures maximum output.
Breakdown Service & Equipment Repairs
Equipment breakdowns are never fun. Our service technicians can be quickly dispatched to your location, or we can be available for remote support to get you back to normal operations as quickly as possible.
Parts
We are committed to the longevity of your packaging equipment, and with that, sometimes parts need to be switched out. We can help maintain the life of your machine by providing you with replacement parts from our extensive parts inventory. This will keep your equipment operating well into the future.
Request Equipment
Maintenance